Magnetic Assemblies Subject to High Magnetic Field and Cost Reduction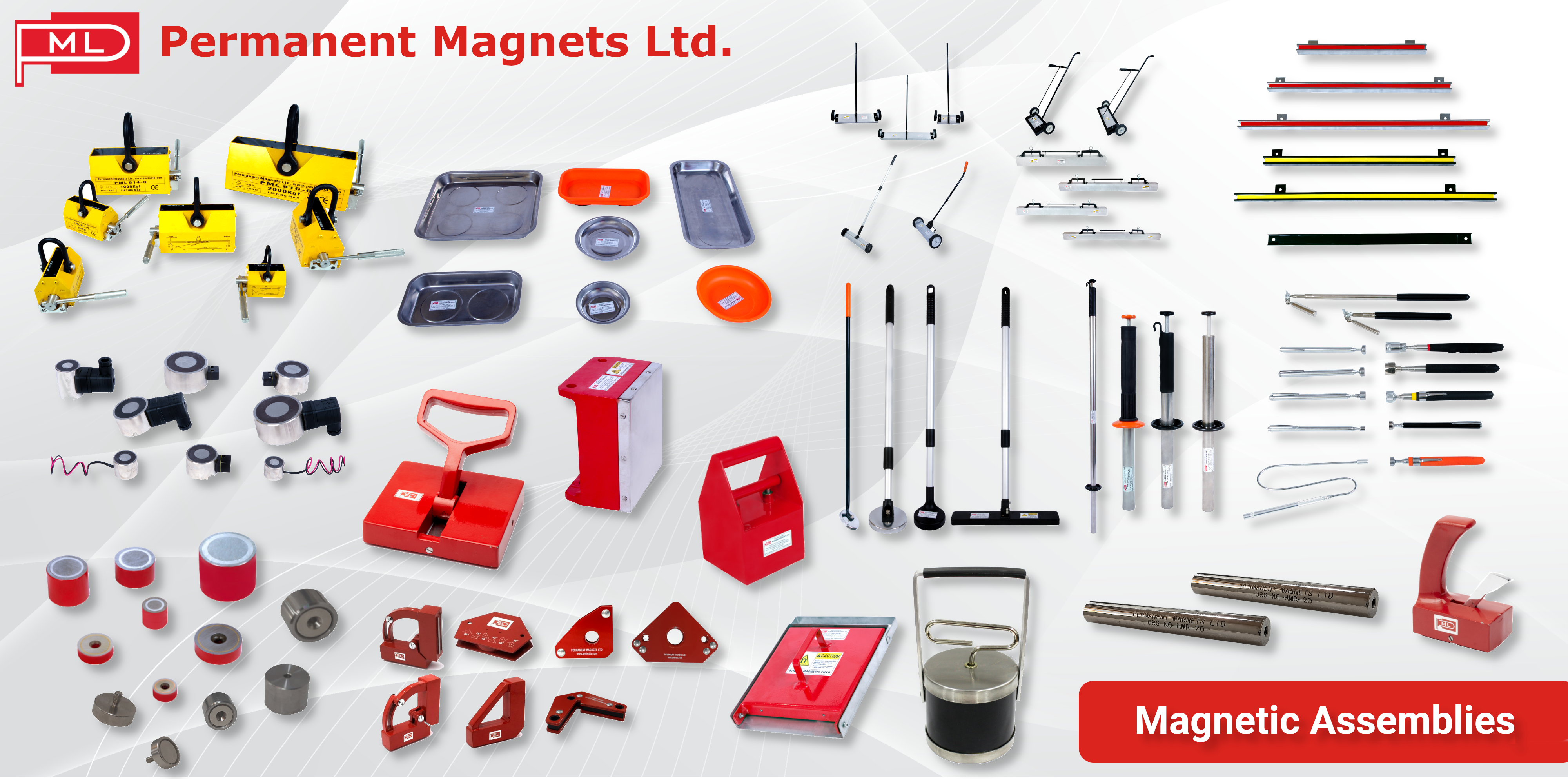 Magnetic assemblies are components or devices or systems that combine magnetic & non-magnetic materials with the aim of high magnetic field and cost reduction.
The positioning of magnets with extreme precision and the very high forces associated with large-volume magnetized parts, make the assembling of magnet assemblies a challenging task.
Permanent Magnets Ltd. has been designing, manufacturing & supplying custom magnets and complex magnetic assemblies for more than 60 years.
We have the experience and the expertise to develop specialized magnetic assembly solutions to meet any performance and application requirements.
We customize magnetic assemblies from simple to ultra-complex, from concept to production according to the client's special requirements.
PML's magnets are utilized extensively in key business sectors like electronics, power meters, automobile industries, telecommunication, defense, space research, aeronautics, rail transport, and power generation.
We offer a broad range of industrial applications like :
PML is among the leading producers of Alnico Cast Magnets and Yoke Assemblies in the world.
View PML's Magnetic Assemblies Collection
| | | | | | | | |
| --- | --- | --- | --- | --- | --- | --- | --- |
|  1 | | 9 | | 17 | | 25 | |
| 2 | | 10 | | 18 | | 26 | |
| 3 | | 11 | | 19 | | 27 | |
| 4 | | 12 | | 20 | | 28 | |
| 5 | | 13 | | 21 | | 29 | |
| 6 | | 14 | | 22 | | 30 | |
| 7 | | 15 | | 23 | | 31 | |
| 8 | | 16 | | 24 | | | |
---