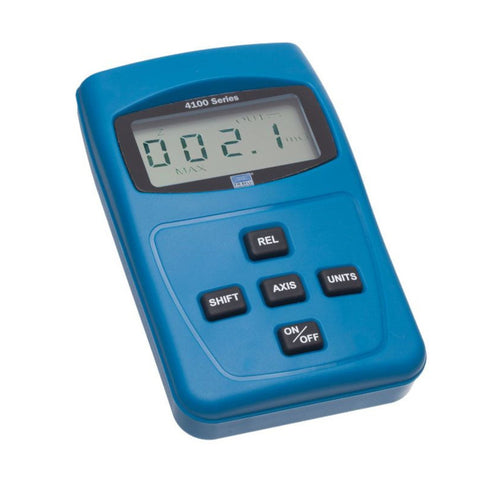 4180 Gaussmeter, ELF Gaussmeter- FW Bell
Product Description
Lightweight and completely self contained, the easy to use Model 4180 ELF Meter is ideal for commercial or laboratory use. The Model 4180 accurately measures Extremely Low Frequency Magnetic Fields generated by electrical equipment. Applications include detecting magnetic field emissions from a wide variety of sources, including video display terminals, AC power lines, office equipment, household appliances, and all types of electronic equipment.
Key features include Min./Max./Peak Hold, Auto Range, and user may select Gauss or Tesla Readings.
The 4180 Series Hand-Held Gaussmeter's built-in software eliminates the need for complex calibration procedures.